Skiing Ukraine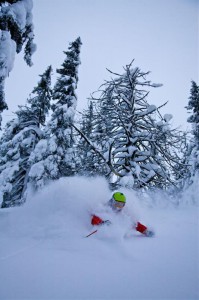 TIME MACHINE SKIING—INSANE IN THE UKRAINE
An extreme cold front had settled in for weeks over much of northern Europe, and the Ukraine was among the countries hardest hit by the harsh weather. In the two weeks before our departure, 110 Ukrainians had died as a result of the harsh conditions.
Despite this sad report in the news, with no qualms or misgivings, four like-minds packed my ancient Ford Explorer in Vienna and headed east through Hungary. My Internet map research estimated our drive from Vienna to our first destination, Bukovel, to be nine hours. That figure, however, did not take into consideration a lengthy border delay and numerous diversions in the wrong direction as a result of our poor knowledge of the Cyrillic alphabet.
I must admit that the border delay was probably not to be blamed on the friendly Ukrainians. A 1996 Explorer registered in Sweden carrying one Italian, one American, and two Finns is really enough to arouse at least a lifted brow or two at a tiny border crossing. Throw into the mix that the passports of both Nic and I showed that we had departed from Israel the day before, and you complicate the picture even further.
The authorities had us empty much of our luggage from the trunk and took a peak at the skis in the ski box . . .
The complete story is in the coffee table book Skiing Around the World Volume II by Jimmy Petterson.
---